Filter Products

By Price

BrandBrands
£
2
.
2
6
Today's Best Lead Prices
per Kg ex vat
For Bulk Orders Call 01752 692 221
1 - 249kg£2.42kg
250 - 499kg£2.40kg
500 - 999kg£2.37kg
1000kg+£2.26kg
250mm Cast Iron Soil Pipes
Hargreaves' collection of 250mm cast iron soil pipes are depended on for their durability and sustainability. We're very proud to stock the range.
Click on the links below to find out more about galvanised cantilever arms and cast iron double spigot pipe, all at our famously competitive prices.
If you aren't sure which product is right for your project, give our customer service team a call on 01752 692 221 and they'll gladly talk you through it.
...Read more
Products in 250mm Cast Iron Soil Pipes:
Showing 1-2 of 2 products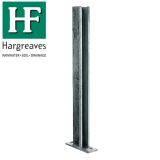 Cast Iron Soil Pipe Galvanised Cantilever Arm 300mm Length
from £11.20 ex vat
More
Buy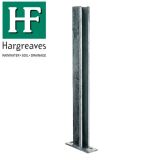 Cast Iron Soil Pipe Galvanised Cantilever Arm 450mm Length
from £14.65 ex vat
More
Buy
Showing 1-2 of 2 products
Page 1 of 1