There are many reasons why you should clean your cladding. Appearance, damage prevention and longevity, to name a few. Regardless of the why, how you clean your uPVC cladding matters. You don't want to risk causing damage to the cladding as you scrub away dirt and dust. So, here's our guide to how you clean uPVC cladding.
---
Table of contents
---
What do you clean plastic cladding with?
The essentials for cleaning uPVC cladding include some simple assets:
Hot soapy water (washing up liquid)
A sponge
Telescopic sponge mop (if needed to reach higher points)
uPVC-friendly cleaning product (e.g., cream cleaner)
Microfibre cloth
You must avoid the use of bleach or non-friendly chemical cleaning products. These can damage or discolour the uPVC. Some chemical or cleaning sprays can also leave marks on the cladding which can be challenging to remove.

How do you clean uPVC plastic cladding?
uPVC is tough, but don't be too rough on the material. The steps are brief, so you'll be able to clean and clear up that cladding in no time.
It's also worth noting that if you have a building with areas that are difficult or dangerous to access, contact a professional cladding cleaner to take care of those locations.
What you will need
Bucket
Washing-up liquid
Sponge
Telescopic sponge mop
uPVC-friendly cleaning product
Microfibre cloth
3 Simple steps for cleaning uPVC plastic cladding:
1. Grab a bucket then fill it with hot water and washing-up liquid.
2. Take a sponge and wipe away any dirt or dust from the panels.
3. Once the surface is clean, the soap has been rinsed off and the panels have dried, apply the uPVC-friendly cleaning product using a microfibre cloth.
Note: This step helps remove the more stubborn grime away from the cladding and helps to improve its protection against stains or corrosion.
Behold! The final product of your work is clean, clear and ready for use once more – a nice, easy way to clean cladding.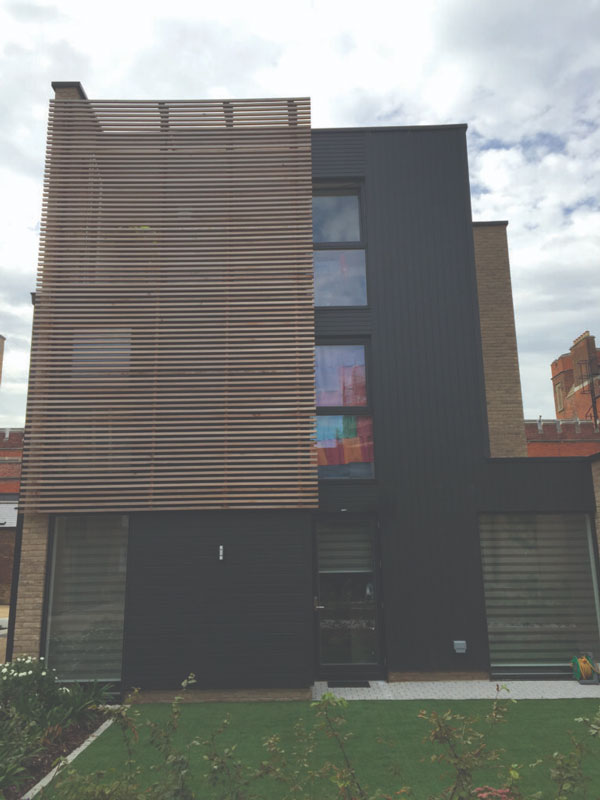 ---
Do I have to clean my uPVC cladding boards?
It's advised that you do so because cladding boards do more than just act as an extra layer on your property for aesthetic appeal. Cleaning the uPVC cladding supports its longevity. Especially if it is outdoors where it faces the full force of unfavourable weather conditions. The cladding can face corrosion and stains which is unpleasant to see on domestic or private properties.
It might also be something mentioned within the warranty of the cladding by the installer. Therefore, if you do not regularly clean your cladding as the warranty states, you might not be entitled to claim in future.
If you would like to find out more about cladding, check out our array of Help and Advice articles. You can also find out about many other different topics and explore our range to make sure you're all set for future projects. Alternatively, you can contact our friendly customer service team for support with any queries you may have.
Was this guide useful?
Let us know if you liked the post. That's the only way we can improve.
Thanks for rating this article.
Mentioned in this project guide: