Filter Products

By Price

BrandBrands
£
2
.
4
7
Today's Best Lead Prices
per Kg ex vat
For Bulk Orders Call 01752 692 221
1 - 249kg£2.61kg
250 - 499kg£2.60kg
500 - 999kg£2.57kg
1000kg+£2.47kg
Emergency Repair Cartridge
Our collection of emergency repair cartridges brings you excellent quality at reasonable prices.
Click below to order your roof repair cartridges in grey and clear finishes to suit your project.
If you can't find what you're looking for or have any questions at all, our friendly customer service team is ready and waiting to take your call on 01752 692221.
...Read more
Products in Emergency Repair Cartridge:
Showing 1-2 of 2 products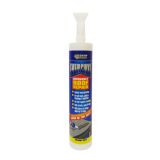 Evercryl Emergency Roof Repair Cartridge - Grey
from £4.42 ex vat
More
Buy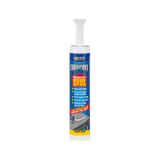 Evercryl Emergency Roof Repair Cartridge - Translucent
from £4.77 ex vat
More
Buy
Showing 1-2 of 2 products
Page 1 of 1