Filter Products

By Price
£
2
.
4
7
Today's Best Lead Prices
per Kg ex vat
For Bulk Orders Call 01752 692 221
1 - 249kg£2.61kg
250 - 499kg£2.60kg
500 - 999kg£2.57kg
1000kg+£2.47kg
Dektite Combo Square
Dektite's Combo Square has been carefully designed to offer the perfect solution for square penetrations from 20mm to 120mm.
Click the links below to order your Dektite Combo Square, and don't forget to pick up their specially designed fixing kit while you're here.
If you aren't sure which product is right for your project, give our customer service team a call on 01752 692 221 and they'll gladly talk you through it.
...Read more
Products in Dektite Combo Square:
Showing 1-3 of 3 products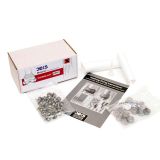 Dektite Fixing Kit - Small
from £6.20 ex vat
More
Buy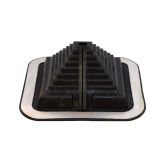 Pipe Flashing for Metal Roofs 20-125mm Dektite Combo Black EPDM
from £7.84 ex vat
More
Buy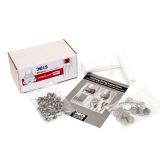 Dektite Fixing Kit - Large
from £11.81 ex vat
More
Buy
Showing 1-3 of 3 products
Page 1 of 1